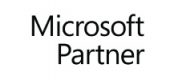 BITSoftware becames Oracle Gold Partner (OPN). The status obtained by us certifies the proven competencies of BITSoftware in providing innovative and high quality solutions based on the latest Oracle technologies.
Oracle databases are succesfully deployed in SocrateOpen installations, from small to very large ERP implementations. To obtain the Oracle Gold Partner certification, BITSoftware passed a series of tests that have certified both technical capacity and skills of its specialists in Oracle technology, through this partnership, BITSoftware receiving a rich set of benefits provided by Oracle.
By maintaining a close partnership with Oracle, BITSoftware will continue to provide its customers substantial benefits to support them in developing their business and offer an authentic competitive advantage.