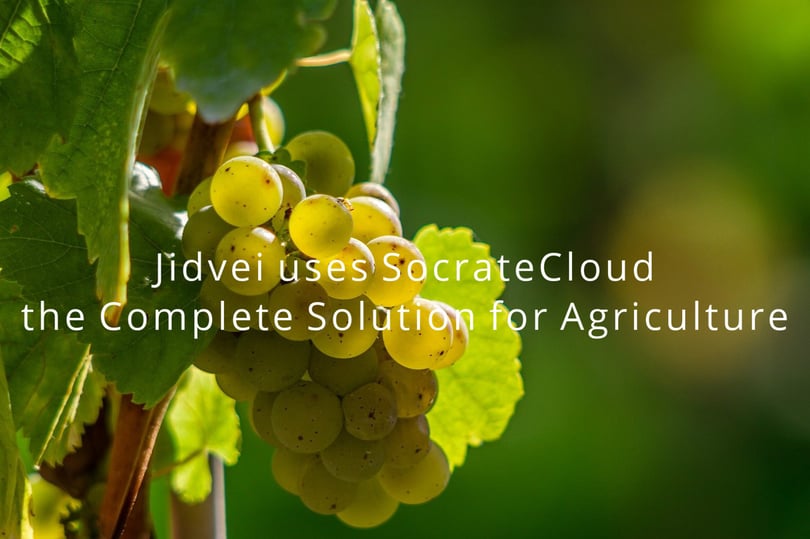 Jidvei Group has chosen SocrateCloud ERP, the complete solution for agriculture, to get more control over the business. The ERP system developed by BITSoftware helps improve employee productivity and have an integrated management.
Jidvei Group consists of 20 companies with varied activities: production of wine and brandy, viticulture, animal breeding, production of cereals, production of ecological building materials, bakery, hospitality and services. In terms of wine production, currently Jidvei is the third largest wine producer in Europe, with over ten million of wine bottles sold annually, its main sales market being the local one, but with export operations to major markets such as US, China, Japan, the Netherlands, Germany, Italy, Spain, Portugal, Algeria, Canada, UK, Australia or Taiwan.
Growth and constant development, the multitude of business units and business objects, but also the management's concern for quality, headed Jidvei to choose SocrateCloud ERP, the solution for integrated management, flexible and open to new developments, able to assist them in obtaining additional competitive advantage on the domestic and international wine market. The flexible application is developed so that it can manage the different 20 companies in the group with the most diverse activities: production, bottling, wine retail, bakery, animal breeding or tourism.
SocrateCloud ERP manages and streamlines all processes of Jidvei Group from supply, inventory management, production, bottling, direct sales or through distributors, assets, fleet, receipts, payments and financial accounting, whereas the reporting system, SocrateBI, is used for special reports related to sales, reporting to customs, financial reporting, profit and loss analysis, but also in relation to banks for various situations and credit balances.
"The implementation of SocrateCloud allowed us to enter data in a consistent manner and to have a consolidated cashflow for all 20 companies and over 100 business units, which has helped us make business decisions with positive influences for the group "added Jidvei Group representatives.
Have we got your attention yet? Click here to download Jidvei case study.
Learn how you can improve operational efficiency and enhance the information you need to make the best strategical decisions.