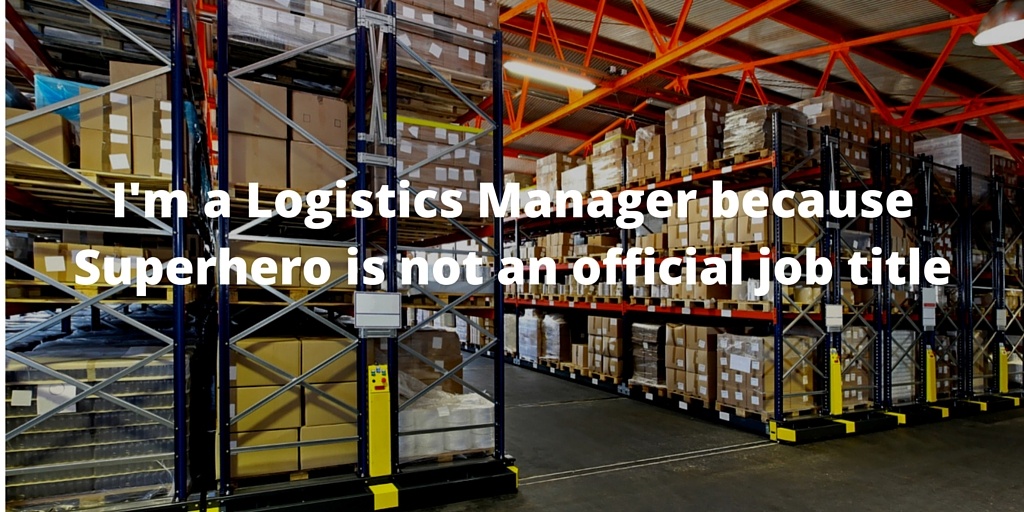 Late last year, I had the opportunity to have some one-on-one meetings with several logistics managers to speak about the most important challenges of their professional life. It was not my first contact with logistics, so I knew these will be interesting discussions and hopefully long enough. I say that because their most precious and also rare resource is time.Before I begin to tell you something about these challenges, let me quickly make you a brief profile of a logistics manager. A logistics manager is a successful man with expertise in logistics, purchasing and transportation, a connoisseur of human psychology with good capabilities to select the right people and to coordinate a team, with extensive experience in stock management and flows within a warehouse, with a good knowledge of legislation and accounting (even at primary level), able to analyze information, develop and implement strategic directions, and to motivate individuals both within their team and those with interacting outside, so all of that would eventually lead to success.
In this area of diverse activities we were able to identify the most common challenges of a logistics manager, and the solution that can help solve them.
Time
If we attempt a definition of the activity of a logistician, then it would say that his job is to ensure that a product reaches the right place and at the right time. Time is therefore essential. But what do you do when not everything depends on you? The delays' causes are multiple and here is where the logistics manager demonstrates his art, identifying bottlenecks and finding right ways to avoid or correct them. One of the most common causes of delays is to identify the picking location. Of course, in this rush to identify the blockers, a logistician's life can get easier with access to ERP and WMS tools. FluxVision WMS is a key component in the warehouse efficient management, allowing full traceability of goods through barcode reading, including the exact location. Through the 70 parameters directly editable by the manager of logistics, the warehouse management system allows the operators guidance in real time during the storage operations, creating separate areas in the warehouse and breaking orders, so that each operator would have a defined area of action in the warehouse, resulting in a shortening of the necessary time to prepare an order, a familiarity of operators with certain areas of warehouse, a labor and flow optimization and also a reduction of downtime. Inventory will take less time thanks to FluxVision WMS which keeps stocks in real time.
The lack of flexibility
The logistics manager, by its nature, is one of the more complex and flexible profiles, because he has to find out solutions on the spot to any of the problems which may appear during the day. Therefore, he needs flexible management solutions that can respond quickly to any situations arising. FluxVision WMS is the most flexible system on the market that can be accessed from anywhere and from any device that has an internet connection. It responds to different requirements and scenarios related to seasonality, the need to dynamically redesign the storage, to consolidation of multiple warehouses into one, to location extension, to add or remove users, but also to be integrated with other devices: hand-held, printers, pick-by-light / pick-by-voice systems or others.
Precision
This is an extremely dynamic field and when doing logistics with pen and paper errors are extremely easy to do. Through guided operations using barcode readers, there will be no error. If until now cases such as misidentification of goods in the warehouse by the operator, incorrect data in the system, customer complaints because the products did not comply with the order were so very common, all will end once SocrateCloud ERP integrated with FluxVision WMS will be implemented.
These are the 3 most common challenges of a logistics manager. What other problems have you experienced?