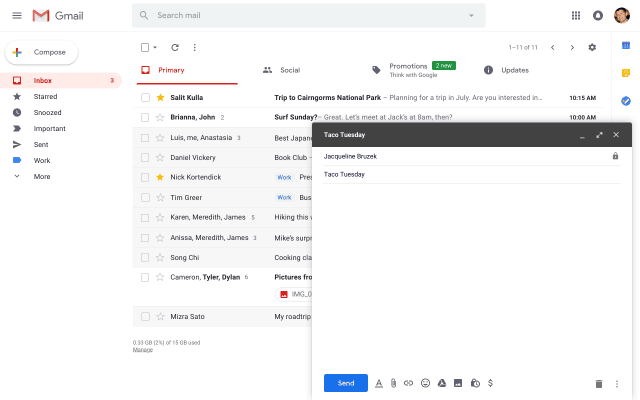 On its blog, Google announces the launch of a new Smart Compose email service to help users compose messages faster with Artificial Intelligence by suggesting complete phrases in the context of each message.
Smart Compose complements the Smart Reply feature introduced by Google last year that suggested short words for composing and transmitting fast email responses. Smart Compose uses Artificial Intelligence algorithms that analyze the content of messages received and sent by users. Access to billions of messages allows them to learn and understand the context in which words are used.
The new Smart Compose feature will become available to all Gmail users and G Suite customers in the next few weeks.
In the meantime, remember that you can purchase and implement GSuite through BITSoftware, which is an authorized partner. GSuite means not only the purchase of an annual subscription, but also professional installation and migration services, user education and integration with other applications. Using tools like Gmail, Hangouts, Calendar, Docs, Groups, Drive, and Sites, you can reduce IT costs and help your employees collaborate more effectively.