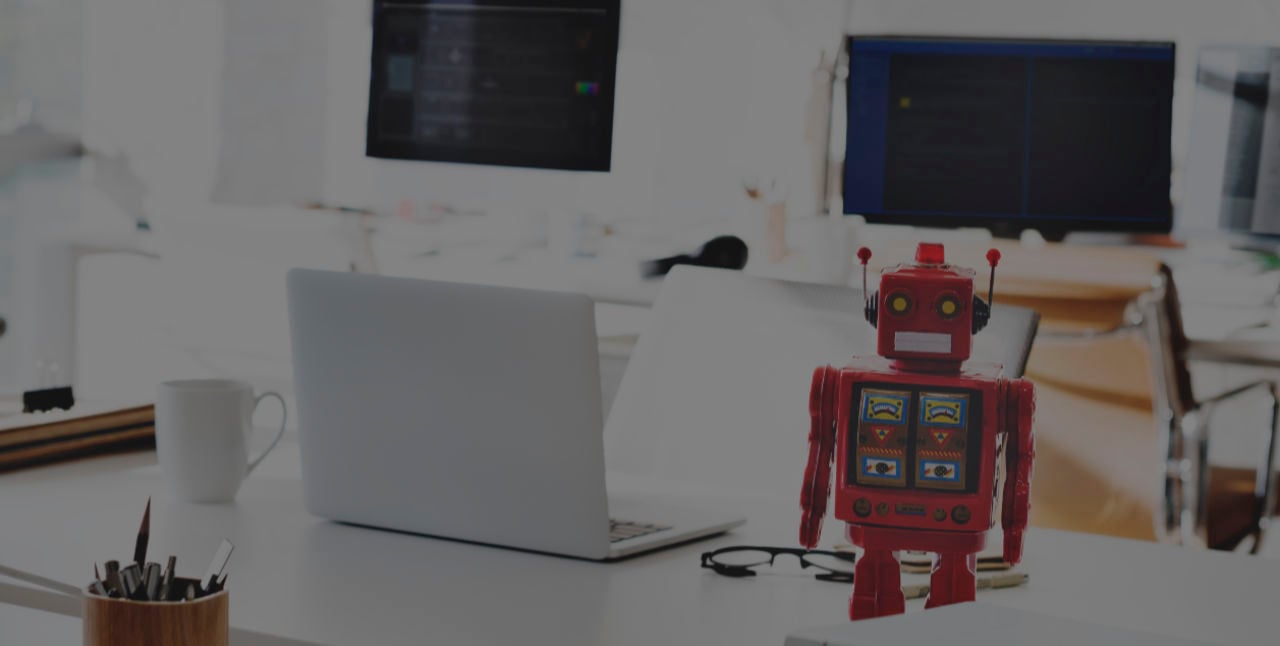 Regardless of the size of the company or the field in which it operates, there are repetitive operations and tasks, such as standardized emails / notifications, reports, invoices. Recently, however, the digital transformation of the company by automating certain business processes with the help of software robots has started to be discussed more and more often.
What are software robots and what is their role in process automation?
Software robots (RPA) are based on artificial intelligence and created to quickly perform various front office or back office processes, in order to save time for employees and to use employers' resources more efficiently. Automation means the introduction of a software robot, which is "learned" to perform certain tasks like a human, but with increased efficiency.
Software robots are most often used in the fields of financial-accounting (payment and invoice processing, database transfers), human resources management (time, payroll, employee data processing) and logistics (inventory, order processing). The applicability of software robots is, however, much wider, in any field or department where there are repetitive tasks in workflows, where a large volume of data is involved and certain models are respected, without having a high level of complexity.
What are the benefits of software robots?
Automation is one of the most important steps in a company's digital transformation. Gradually, RPA will become a standard in business, currently being a method that facilitates continuous development. Automation can be quickly implemented, thus increasing the organization's competitiveness. By introducing robots, they can take on repetitive and less enjoyable tasks in the departments in which they are deployed.
The most obvious advantage of using robots is that the work is free of possible human errors. Thus, all tasks are performed much more efficiently, but also faster, which translates into increased productivity.
For this reason we have developed around SocrateERP a series of robots to help streamline and streamline certain processes. Here are just a few examples of robots I've been working on lately:
A robot for allocating costs by projects, phases and sub-phases, very useful and interesting for all clients who carry out projects with public or private financing. They can now more easily track their project expenditures, in phases and sub-phases, from the introduction of primary documents to the issuance of balance sheets.
A robot to automate scheduled reports sent by email. It tells you the print format and file format you want to attach to the email that is sent after the scheduled run.
A robot for automating the ERP inventory of WMS management, the "Inventory Proposal" and "Data Update" processes taking over the physical quantities inventoried by scanning from WMS.
If you need more details on digitalization and automation, schedule a meeting with our consultants! They will be more than happy to help you!