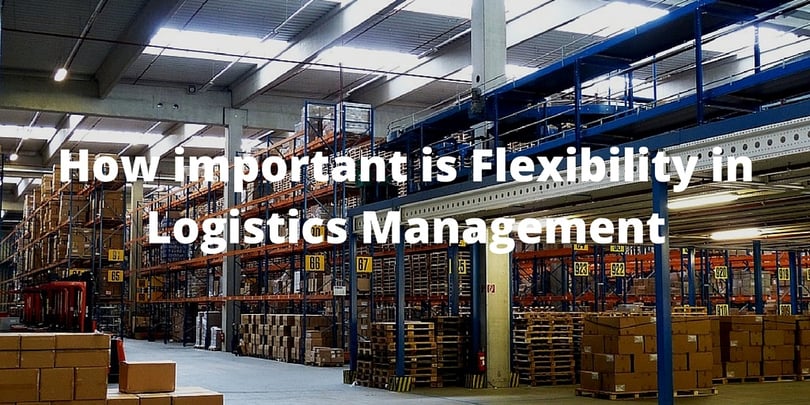 As mentioned previously, late last year I had the opportunity to meet a few Logistics Managers, to reconfirm the most important challenges in their field. The conclusions of these meetings were made from both the interviews and my personal observations, and among the most important challenges in logistics management was the lack of flexibility.
At industry level, the supply chain is constantly changing and it can affect any business. To adapt to the flexibility of the supply chain, companies must develop and implement a formal strategy for logistics, enabling them to identify the impact of the impending changes and adapt their organizational and functional flows to ensure that the level of customer service is not negatively affected.
At profile level, the Logistics Manager is one of the most flexible profiles, because he has to find solutions in minutes, at any problem that may arise throughout the day in an area that is in constant motion and transformation .
Therefore, both distribution industry and logistics managers require flexible solutions that can respond quickly to any arising situations.
How does FluxVision WMS treat problems arising in the warehouse?
Inventory Management
Using multiple units of measure and units of transport, lot traceability and alerts management (minimum stock, shelf life, etc.), FluxVision is ready to keep track of stocks on transportation unit and location simultaneously. The warehouse management system can define different locations for the same product depending on the allocated transport unit and it can also see which transports units can be automatically switched.
High Seasonality
In distribution, sudden increases and decreases in freight volumes are quite difficult to manage if they are unexpected. Our warehouse management system allows quick and easy mapping of new storage facilities so as to achieve a speedy and dynamic response.
Managers will know at any time the stock volume through certain indicators, such as the number of inputs and outputs or the picking time duration, which helps them optimize stocks based on the seasonality of sales or warehouses locations.
Another benefit that supports the idea of flexibility is the subscription-based service. With FluxVision you don't need any licences and you have the freedom to dispose of a fluctuating number of users.
Multiple Picking Strategies
Using a WMS system, the Logistics Manager or officer may establish picking strategies based on products weight and other parameters. If operators must pick products according to a customer order and the products can be different and with different weights, the Logistics Manager may establish one or more picking strategies by type of product or by customer.
BITSoftware provides a complete and integrated solution for distribution managing the operational processes, from requisition to supplier invoices, from customer orders to invoices, payments, performance warehouse management, e-Commerce for distribution through online channels, financial management and accounting, customer service management and business intelligence.