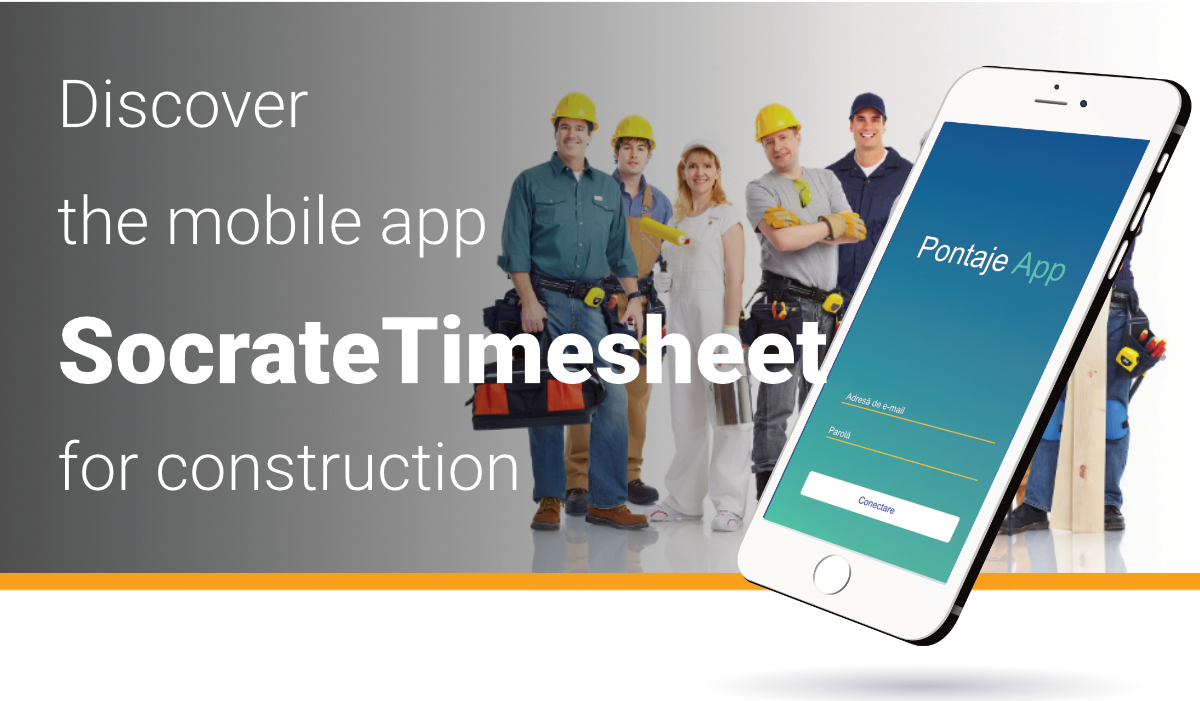 One of the goals we set ourselves a few years ago was to offer our customers a complete solution for construction companies. To automate timekeeping for employees working on site, we developed SocrateTimesheet, the mobile application that allows you to enter timekeeping directly from your mobile phone or tablet.
Gone are the days of attendance conditions and timesheets on paper. SocrateTimesheet is a very intuitive and easy to use application, suitable for construction companies regardless of size. It works both online and offline, with a friendly interface. The application integrates natively with SocrateCloud and can be integrated through an API with any ERP solution, project management software or payroll solution.
SocrateTimesheet changes the game!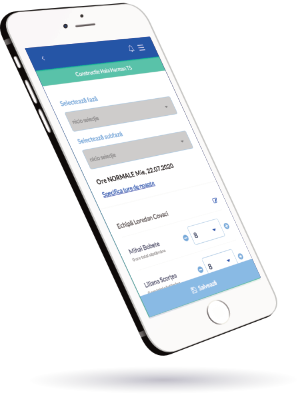 Record timesheets in real time from any mobile device (Android, iOS)
Keep track of time worked on projects, phases, subphases and activities
Get accurate and detailed working hours reports on each employee
Eliminate errors and omissions from paper time records
SocrateTimesheet simpler, faster and more accurate!
Who can use the application?

The application is intended for site managers or team leaders, those responsible for keeping track of hours worked.

How can you access the application?

The application can be accessed from any mobile device, phone or tablet, connected to the internet, regardless of the operating system.
BITSoftware solutions provide full functionality for construction companies


BITSoftware provides software solutions for construction, which ensures a methodical, efficient and responsible management of construction projects and which ensures compliance with deadlines, quality and budgets, in order to maximize customer satisfaction and profitability.



SocrateERP ensures the efficient management of all processes in the company: procurement, contract management, costs, consumption, employees, equipment and machinery, maximizing profit through efficient execution of each project and the possibility of managing several projects with fewer resources, by integrating and automation of key processes.



Together with SocrateBI, the state-of-the-art Business Intelligence solution, and SocrateERP for construction, you have a powerful control and analysis tool through reports specially created for construction companies, which provide an overview of all important indicators. In addition, talking about a flexible ERP solution, each manager is free to create their own specialized reports, which they can send to other decision makers within the company who may be interested.



The construction software solutions from BITSoftware can also be purchased with the help of non-reimbursable funds provided by the European Union. Find more info about the budget and eligibility conditions here.