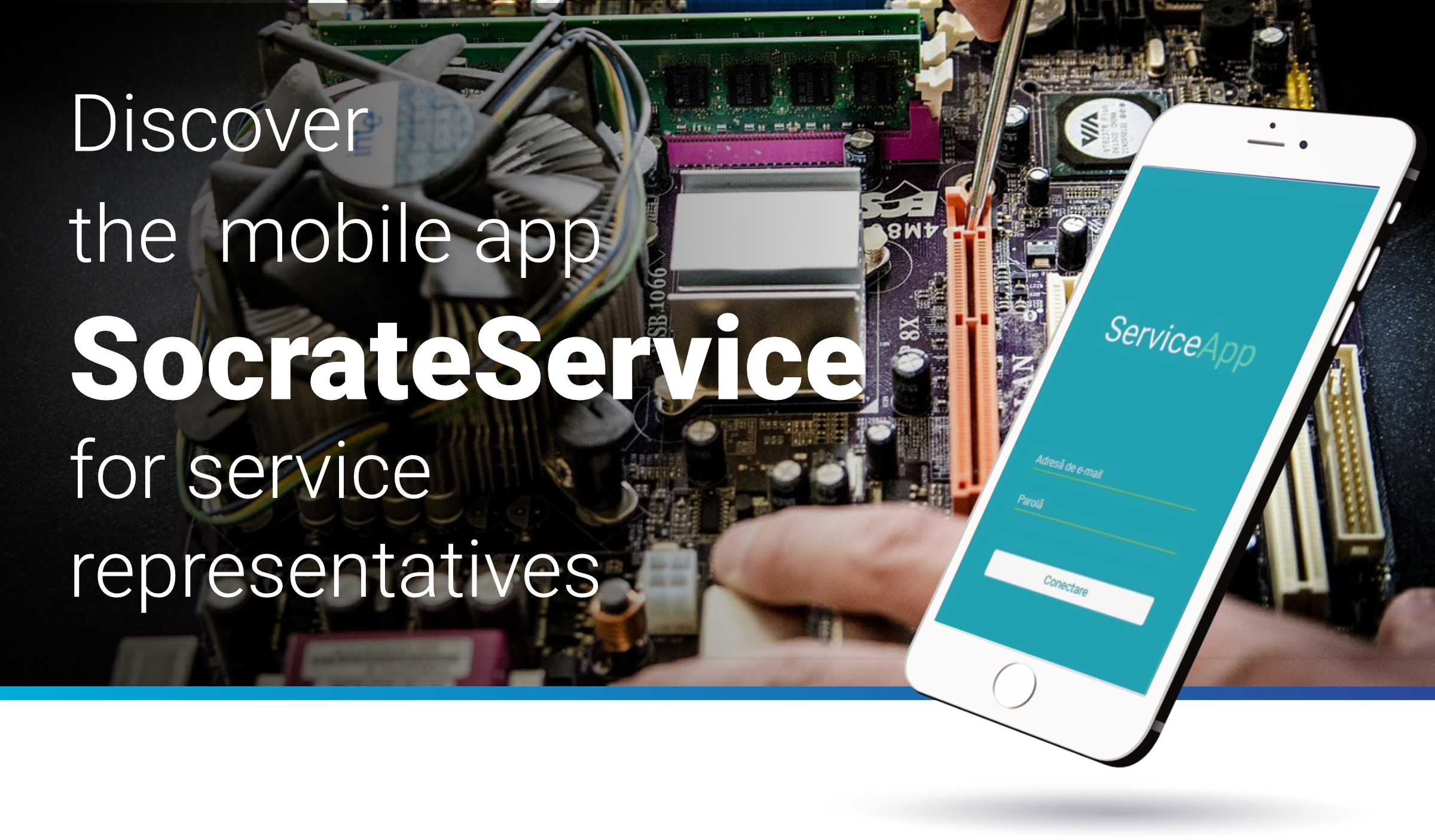 Service representatives need mobile applications to help them run their business optimally in the field, so that they can efficiently manage their time and services, improving their quality.
To support the digitization and automation of business processes for service companies, BITSoftware launches the SocrateService mobile application, a native extension of the SocrateCloud solution
For field activities, with SocrateService you can plan notifications and tasks, enter intervention actions, consumables and spare parts easily, you can generate the estimate, at the place of intervention, from any mobile device: phone or tablet, regardless of the system operation.
With the help of the SocrateService application, service representatives enter data for field interventions, from anywhere, from any device. For them, SocrateService becomes a reliable help for the whole day. Here they find the list of planned interventions, keep track of complaints and assigned tasks, have access to customer records and equipment, generate estimates and get approval on the spot.
The SocrateService application is natively integrated with SocrateCloud, but can be integrated via API with any ERP solution. SocrateCloud records are automatically retrieved and updated in SocrateService, for each representative. Likewise, SocrateService records are automatically downloaded and updated in SocrateCloud.
More details about SocrateService can be found on the dedicated page https://www.bitsoftware.eu/en/socrate-service-mobile-app/ where you can request a demo.