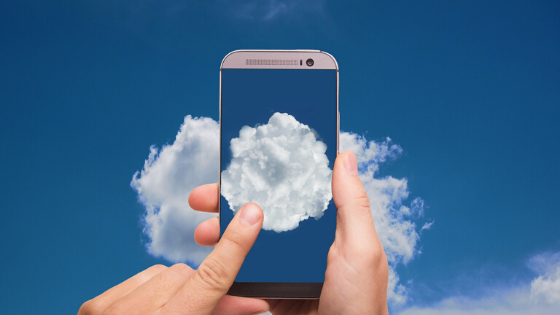 The experience of the last 2 months has shown us (if needed) that the present and the future are in the cloud. In order to be able to carry out our activity in the best conditions, without hassle, from wherever we are, whether we stay at home or return to the office, the applications that are in the cloud help us more. And the first thing we need every day when we start our work day is email.
Because we are organized people and we like lists, let's see the list of benefits that the cloud-based email brings.
You no longer depend on a device (laptop, computer, tablet or smartphone) If you change your laptop, there is no need to backup or transfer all old emails to the new device. With the help of a browser, username and password, you have access to the email address at any time and you can get to work.
Stop losing contacts, because they can be saved in your Google Account. Emails, phone numbers, birth dates, pictures. It is a very practical solution for those who often change their phone and want to keep all their information.
Maximum security, because access to the Google account is done with an extra security (2 step authentication).
Improved search and organization. Find any email much faster thanks to the much smarter Google search engine than any email client. You can easily add categories and tags or sort rules.
Superior SPAM filter. It works on other accounts, not only those with @ gmail.com in the queue. SPAM is a real problem for users, and Gmail has good SPAM filters. You have access to SPAM emails at any time and you can filter them without distracting you from important messages.
Other useful services in the package. If you use Google Calendar you have everything there: appointments, meetings, meetings, anniversaries. If you use the Google Docs suite (replacement for Excel, Word, Powerpoint, etc.), you can always open and edit Microsoft files (.docx, .xlsx, etc.) on any computer without Office. And the list goes on.
G Suite was created to solve productivity problems within companies. With the help of G Suite, your company benefits from a new way of working online. This gives you a professional email address that uses your company's domain name. For example, alina@companiata.ro In addition, the company will have access to digital tools offered by Google, such as online storage, shared calendars and video conferencing. These will make possible an easy and transparent collaboration between the members of your team.
You can purchase and deploy GSuite through BITSoftware, which is an authorized partner. BuiteSoftware's suite means not only the purchase of an annual subscription, but also professional installation and migration services, user training and integration with other applications. Using tools like Gmail, Hangouts, Calendar, Documents, Groups, Drives, and Sites, you can reduce IT costs and help employees collaborate more efficiently.