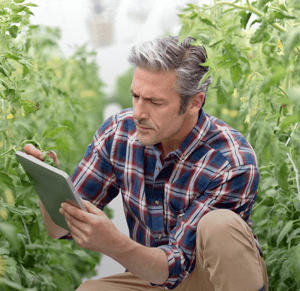 BITSoftware, a Romanian company with over 25 years of experience in developing and implementing business software solutions, launches FieldBook AgriApps, a solution for the performance management of farms of any size.
Precision agriculture is defined by the use of technology to make farming more efficient, to keep the farmers informed about the crop and to obtain clear information on agricultural production.
Farmers now have the FieldBook AgriApps solution that manages all farm activities: planning, executing and tracking farm work on multi-crop and multi-farm, inspections and observations, alerts for treatments, staff and vehicle management, tracking field and crop costs , GIS visual management, IoT integration. The solution allows users to enter daily farming activities and jobs directly from their mobile phone or tablet and gain access to real-time information about the crops they manage.
FieldBook AgriApps (FBAA) is a project co-funded by the European Regional Development Fund, Public Administration and European Funds (MDRAPFE) as the Managing Authority for the Competitiveness Operational Program (2014-2020). Project SMIS code: 115887.
For more details about FieldBook AgriApps, please visit https://www.fieldbookapps.com/.
The launching event will take place on June 28, 2019, in Poiana Braşov, at Hotel Alpin. Event registration can be made at the link: https://www.fieldbookapps.com/inregistrare-eveniment