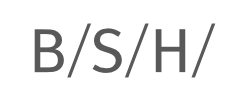 BSH Electrocasnice is a subsidiary of BSH Hausgerate GmbH, a company within the Bosch Group, present on the Romanian market since 1999. The company sells household appliances locally under the Bosch, Neff and Gaggenau brands. The product range includes refrigerators, cooking machines, washing machines, dryers, dishwashers, vacuum cleaners, food processors and coffee machines.
BSH Electrocasnice has over 45 employees in Romania and works with the largest retailer networks and with over 40 Services nationwide.
"The need for a CRM system has always been present, because we used to use a customized solution that came bundled with the support services offered by the Call Center company we were collaborating with at the time. Over time, turnover has increased, as has the number of customer requests, and so we needed a new, flexible and scalable solution with which we can efficiently and timely manage all customer requests", says Dumitru Cârstocea, Aftersales Manager at BSH Electrocasnice.
Download the case study to find out more about how BSH Electrocasnice has automated its entire activity with SocrateCRM.