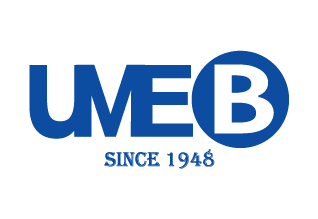 UMEB is a well-known Romanian company specialized in manufacturing of low voltage rotating electrical engines and generating sets.
As UMEB activity became more complex, the company had to improve its processes in order to
remain competitive. The management had realistic expansion plans, but it first had to overcome many issues related to operating costs and long delays in production.
UMEB had several requirements for their ERP system. They needed an easy to use but complex solution, allowing process engineering, a system able to support their manufacturing and accounting
processes. And they decided to buy SocrateERP solution that answered to all these needs.
Using SocrateERP, UMEB improved the production process and the ability to complete works on
schedule by 35%, increased on-time delivery to near 98% and eliminated manual entries and redundant information, reducing administrative costs.