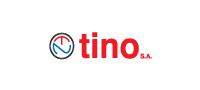 Founded almost 150 years ago, TINO is one of the most important Romanian shoes manufacturer
for children. The company is producing over half a million pairs of shoes, about 90% being exported to Western Europe.
The impossibility to control costs and to have a clear evidence of customers revenues and payments to suppliers, determined for several times production blocking and orders failures. This led to the purchase of an ERP solution in 1997, TINO being among the first Romanian companies which implemented such a system.
SocrateERP was chosen because it allows an analytical evidence of the production expenditures and costs calculation (on department, product, production stage, order, etc.), which was essential for a company that needed to control profitability on all departments, drilled down to every production
line.
Reducing the non-productive staff by 40%, decreasing the finished goods stocks by almost 20% and shortening order fulfillment by approximately 15% are some of the most important benefits of using the ERP solution provided by BITSoftware.