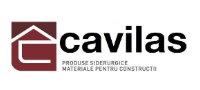 Cavilas Construct (former Safero) is part of a group of companies specialized in the distribution of building materials, from A.A.C. blocks, bricks, roof tiles to aggregates, concrete, cement.
Taking into consideration the various types of customers, suppliers, products and services offered by Cavilas Construct, implementing an ERP solution was absolutely necessary, in order to track and manage the whole activity.
Cavilas Construct has chosen SocrateERP because it's developed on very innovative technology and includes complex functionalities, extensions and integrations with specific retail and distribution tools. The system's stability and maturity also represented a plus.
Stocks optimization and real time tracking, customer and revenue increase, reductions in logistic costs and unitary reporting at group level were the most important post-implementation advantages Cavilas Construct has experienced.