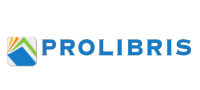 Prolibris SA was established in 1991 and the company's main activity is the sale of books, paper stationery and toys through the bookstores held in Targoviste. Rental of commercial spaces in
Targoviste, Pucioasa and Moreni was added to this lately.
The retail of books and paper stationery has a few management particularities: tens of thousands of articles and hundreds of suppliers, different methods of price settings and new titles launched every week. Without using a proper ERP system, all these aspects made the decision-making process
impossible.
The choice of SocrateERP was based on the solution awareness and the good image that BITSoftware has on the Romanian market.
With SocrateERP, Prolibris gained the needed flexibility to adapt to changing needs and to new retail book market opportunities, the ability to offer quality products and services alligned with customers
requirements, the possibility to identify and monitor sales campaigns, prices, discounts and all types of bonuses.