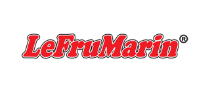 LeFruMarin, manufacturer, distributor and retailer owns a modern sausage factory, 20 stores and a distribution network that ensures the disposal of 35 tons of daily products, a slaughterhouse, a bakery and restaurants.

The very dynamic range, the perishability of products creates a great deal of pressure on the need for automation of orders and fast invoicing.

With SocrateERP, LeFruMarin shapes and controls all of its activity, streamlining it.
The company benefits from an analytical tool for efficient, accurate, and effective decisions
time and great savings thanks to the rigorous control of the order - production - stock chain.

Download the case study to learn more about how LeFruMarin manages its business, using for years the same complete and integrated solution - SocrateERP.