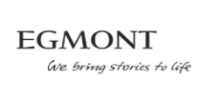 Egmont Romania was founded in 1991 and is one of the largest publishers of books and magazines for children on the Romanian market.
Egmont Romania has developed constantly with hundreds of new book titles published each year and an increasing amount of copyright royalties and product licenses. In 2006, after unsuccessfully trying to improve the old IT solution, the management decided to purchase a new ERP system, able to manage the company business.
SocrateERP was very useful in one of the key points of Egmont Romania activity: the license reports, the company working with over 50 licensors. By using BITSoftware's solution, the time of achieving those reports decreased by almost 80 percent, from eight or ten days to less than two.