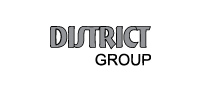 DISTRICT is a group of companies based in Brasov, activating in transportation, GSM distribution
(Orange Store franchises), FMCG distribution, food and automotive field (Citroen dealer for Brasov).
The need for gaining quick information related to activities and working points, led DISTRICT Group's management to initiate the procedures of identifying and implementing an integrated management system capable to support the company's growth and sales objectives.
DISTRICT selected SocrateERP due to its robust functionality and the possibility to easy customize the solution to meet customer needs, and also because BITSoftware was known for delivering high
quality implementation, maintenance and technical support services.
Using SocrateERP and the analysis and visualization data tools has allowed a unitary reporting at
group level, the company managers being able to better control the whole business activity. With SocrateERP, DISTRICT Group reduced the order fulfillment rates by 25% and improved their inventory turnover by 15 percent.